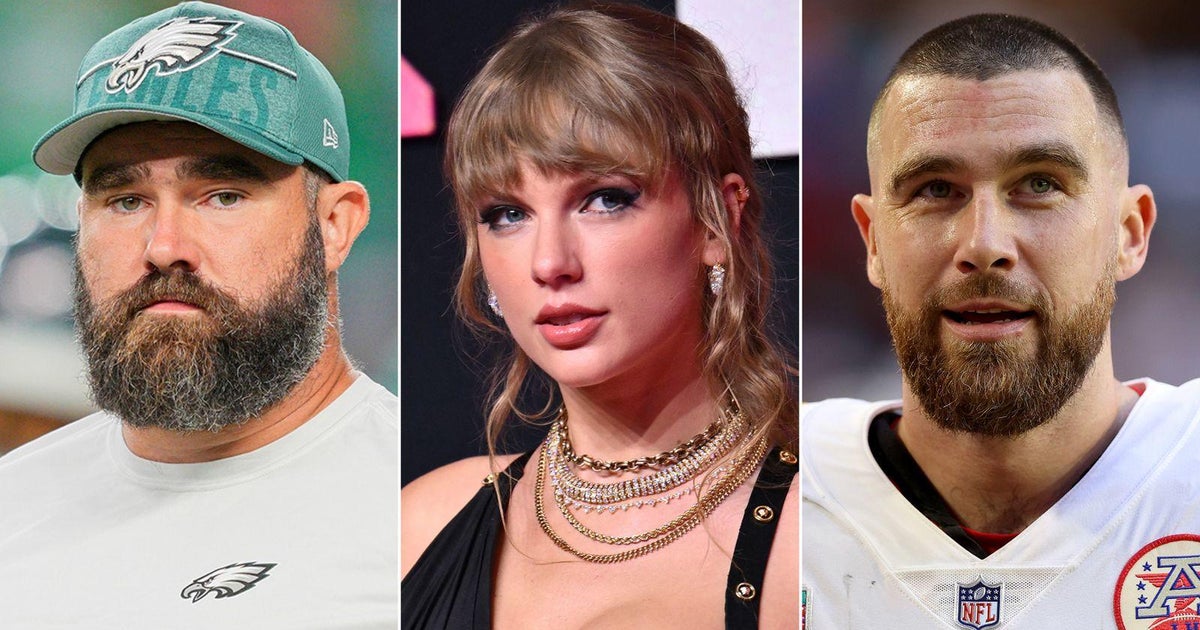 Travis Kelce breaks silence on Taylor Swift's appearance at the Chiefs game
NFL player Travis Kelce has broken his silence about rumored love interest Taylor Swift, whose appearance at the Kansas City Chiefs game on Sunday garnered widespread attention. Kelce talked about the pop star's appearance on Wednesday's episode of "New Heights," his podcast with his brother Jason Kelce, who plays for the Eagles.
Swift appeared with Kelce's mother, Donna, in a box for the game against the Chicago Bears, adding fuel to the theories that she is dating Kelce. Swifties and Chiefs fans were thrilled with the performance in Kansas City, which even affected jersey sales.
Sale of Kelce's No. 87 jersey increased about 400% after Swift joined the game, a TikTok trend was spurred from that moment: Swift fans jokingly ask their significant others and friends how they feel about the pop star putting Kelce on the map.
Kelce, a two-time Super Bowl champion, was probably already "on the map" — so the TikTok trend allows for passionate reactions from football fans.
But his brother couldn't help but rip him off about the trend. "Well Trav, how does it feel that Taylor Swift finally put you on the map?" he asked.
Kelce said he's been on the "roller coaster of life" since the performance and has even noticed paparazzi outside his house.
He said Swift coming to the game was "bally" of her. "I just thought it was amazing how everyone in the suite had nothing but good things to say about her. You know, the friends and the family. She looked amazing, everyone was talking about her in a great light."
Swift was seen cheering and even bumping chests with Kelce's mom and friends at the game. "Chiefs Kingdom was absolutely excited for her to be there," Kelce said, adding that it was a game — which the Chiefs won — that he will remember.
Kelce even scored a touchdown in the third quarter. After the game, Chiefs quarterback Patrick Mahomes was asked by Fox Sports if he felt pressure from the Swifties to get Kelce a touchdown ahead of Swift. "I felt a little bit of pressure and so I knew I had to get it to Trot," he said. "I think he wanted to get into the end zone as much as the Swifties wanted him to."
Not only did Swift cheer on Kelce during the game, but the two were also seen leaving the stadium hand-in-hand and then driving off in a convertible together.
"And then we just slid off in the getaway car at the end. Took my Chevelle to the game," Kelce said on the podcast. "Shoutout to Taylor for coming through and watching me rock the stage."