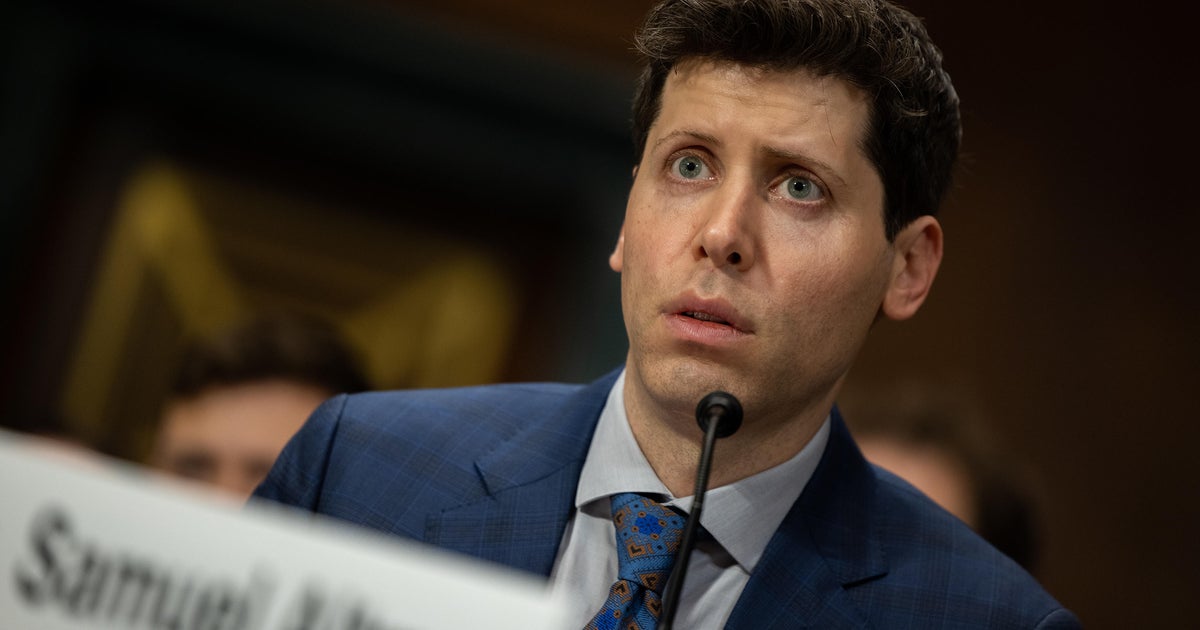 OpenAI workers say they will quit unless Sam Altman is reinstated as CEO
OpenAI is a company in open revolt, with a majority of its workers threatening to quit unless ousted CEO Sam Altman and fellow OpenAI co-founder Greg Brockman are reinstated.
More than 500 of OpenAI's roughly 770 employees are also demanding the resignation of the four-person board behind Altman's firing, the letter, first posted online by veteran tech journalist Kara Swisher: "We are unable to work for or with people who lack competence, judgment (sic) and care for our mission and employees."
The workers also threatened to leave the ChatGPT maker and join the recently announced Microsoft subsidiary run by Altman and Brockman, saying they had received assurances from Microsoft that they have positions for all OpenAI employees.
The document signatories included Mira Murati, OpenAI's chief technology officer who was briefly named interim CEO, and Ilya Sutskever, a board member believed to have had a hand in Altman's abrupt firing on Friday.
"I deeply regret my participation in the board's actions. I never intended to harm OpenAI. I love everything we've built together and I will do everything I can to reunite the company," Sutskever submitted Monday the X.
Altman's ouster on Friday caught his colleagues off guard, as well as Microsoft — the company's largest shareholder and technology partner — surprised, according to the letter from OpenAI employees. The statement came amid a flurry of posts on X from OpenAI staff, including Murati, who said "Open AI is nothing without its people."
After an attempt to reinstate Altman unraveled, OpenAI's four-person board on Sunday night named Emmett Shear, co-founder and former CEO of Twitch, a game-streaming site, as interim CEO, replacing Murati.
"Forward Move"
Altmans, Brockmans and other top OpenAI researchers raise questions about the future of a company whose rapid rise has become one of the most valuable tech startups in the world.
"If the architects and the vision and the brains behind these products are now abandoned, the company will be a shell of what it once was," said Sarah Kreps, director of Cornell University's Tech Policy Institute. "All the brain trust that goes into Microsoft will then mean that these impressive tools will come out of Microsoft. It will be hard to see OpenAI continue to thrive as a company."
Microsoft shares rose more than 2% on Monday to $378.82, a record high, as investors cheered the news that the company hired Altman and Brockman.
Meanwhile, Shear's hiring "will forever be seen as a tainted move by OpenAI that wreaked havoc internally and externally," Wedbush analyst Daniel Ives wrote Monday in a note to clients.
"If Microsoft lost Altman, he could have gone to Amazon, Google, Apple or a host of other tech companies that want to bring AI globally to their doorsteps," Ives said. "Instead, he is safely at Microsoft headquarters and now leading the company's main AI efforts, as we expect many key scientists and developers to leave OpenAI and go directly to Microsoft."
Despite the rift between those behind AI-powered chatbot ChatGPT and the company they helped create, both Shear and Microsoft CEO Satya Nadella said they are committed to their partnership. Microsoft has invested billions of dollars in the startup.
Why Altman was ousted
OpenAI on Friday said Altman was "not consistently honest in his communications" with the board, which lost confidence in his leadership skills as a result.
Shear said in an X post Monday that he would hire an independent investigator to look into Altman's ouster and write a report within 30 days. "It is clear that the process and communication surrounding Sam's removal has been handled very poorly," he wrote.
Shear said he would "drive changes in the organization," including "significant leadership changes if necessary." He also noted that the reason the board removed Altman was not a "specific safety disagreement."
That was likely a reference to the debates that have swirled around OpenAI's mission to safely build AI that is "generally smarter than humans." The debate and the pace at which Altman pushed the deployment of more advanced products, frustrating those who wanted to preserve resources for research, are likely behind the company coup, according to analysts at New Street Research.
Regardless of how the drama at the company plays out, OpenAI, as the company existed on Thursday, is over, the New Street analysts said. "Our expectation is that either the Quartet will be forced to resign or OpenAI employees will run away and the Quartet will be left to fend for itself," they told investors in a report.
OpenAI last week declined to answer questions about what its reference to Altman's alleged lack of honesty was about. In its announcementThe board said Altman's conduct hindered its ability to carry out its responsibilities.
— The Associated Press contributed to this report.