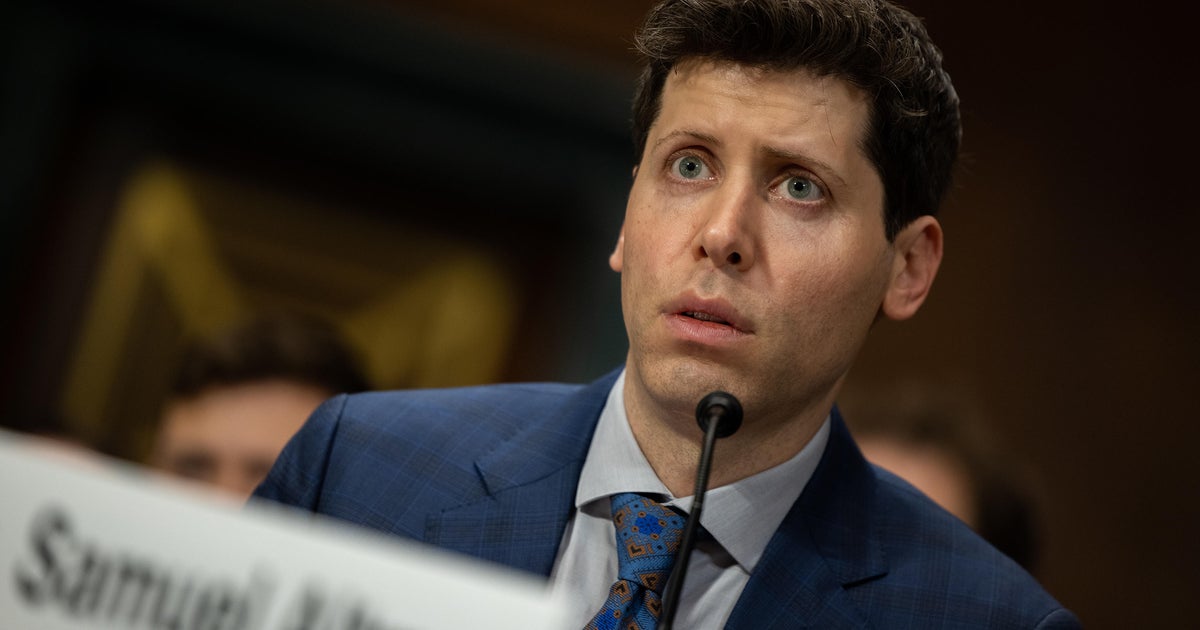 Microsoft hires Sam Altman 3 days after OpenAI fired him as CEO
Microsoft announced Monday that it has hired Sam Altman, co-founder of ChatGPT maker OpenAI, after he was unexpectedly pushed out of the company days earlier in a corporate shakeup that shocked the artificial intelligence world.
Microsoft CEO Satya Nadella wrote on X, formerly known as Twitterthat Microsoft was "extremely excited" that Altman and OpenAI co-founder Greg Brockman, along with other executives from the AI ​​company, would be joining Microsoft to lead a "new advanced AI research team."
Nadella also said the software maker, the largest investor in OpenAI, was "looking forward to getting to know" OpenAI's new CEO, former Twitch executive Emmett Shear, who was named to replace Altman.
Altman said "mission continues," in response to Nadella on X.
Shear also took to X to confirm his appointment as OpenAI's new CEO, write it on Monday"Today I got a call inviting me to consider a unique opportunity: to become the interim CEO of @OpenAI. After consulting with my family and reflecting on it for just a few hours, I accepted."
At the end of a long post, he added a denial that OpenAI fired Altman over concerns about the dangers of AI.
"Before I took the job," Shear wrote, "I checked the reasoning behind the change. The board *didn't* remove Sam over any specific disagreement about safety, their reasoning was completely different than that. I'm not crazy enough to take this job without board support for to commercialize our amazing models."
Why Altman was ousted
OpenAI said Friday that Altman was pushed out after a review found he was "not consistently honest in his communications" with the board, which had lost confidence in his ability to lead OpenAI.
However, a Wall Street research firm said it believes tensions arose over Altman's push to develop more advanced products.
"These tensions likely resulted in frustrating communication and Sam making some operational decisions without keeping the board fully aware," New Street Research said in a Monday note. "The coup and the Sibylline associate blog post that Sam was not 'consistently honest in his communications with the board, which impeded its ability to exercise its responsibilities,' are the result of this situation."
Altman catapulted ChatGPT to global fame while serving as the company's CEO, and in the past year has become Silicon Valley's go-to voice on the promise and potential dangers of artificial intelligence.
OpenAI had announced last week that co-founder Brockman would step down as chairman but remain as president. Brockman followed with a post on X, reiterating a message he sent to OpenAI employees in which he wrote, "based on today's news, I'm quitting."
In another X post Friday night, Brockman said Altman was asked to participate in a video conference with the company's board members, where co-founder and chief scientist Ilya Sutskever informed Altman he was being fired.
Brockman added that he was informed of his removal from the board a short time later in a separate call with Sutskever.
"Sam and I are shocked and saddened by what the board did today," Brockman wrote on X.
Based in San Francisco, the tech startup, founded in 2015, released online chatbot ChatGPT about a year ago, sparking an AI boom that made Altman famous and got him meeting with President Joe Biden and other leaders.
OpenAI's ChatGPT and image generator Dall-E brought generative AI into the mainstream, while also sparking debate about the technology's potential to replace workers in a variety of jobs and further blurring the line between content produced by machines and by humans. OpenAI has also found itself the target of several lawsuits from authorsartists and other creators who claim the company's technology copied their work.
As CEO, Altman led a transformation of a little-known startup into a company engaged in talks to sell employee stock to investors at a valuation of more than $80 billion, according to media outlets including Bloomberg News and The New York Times.
Outspoken and known for stirring up controversy, Altman has also attracted attention for sounding the alarm about AI's potential threat to humanity.