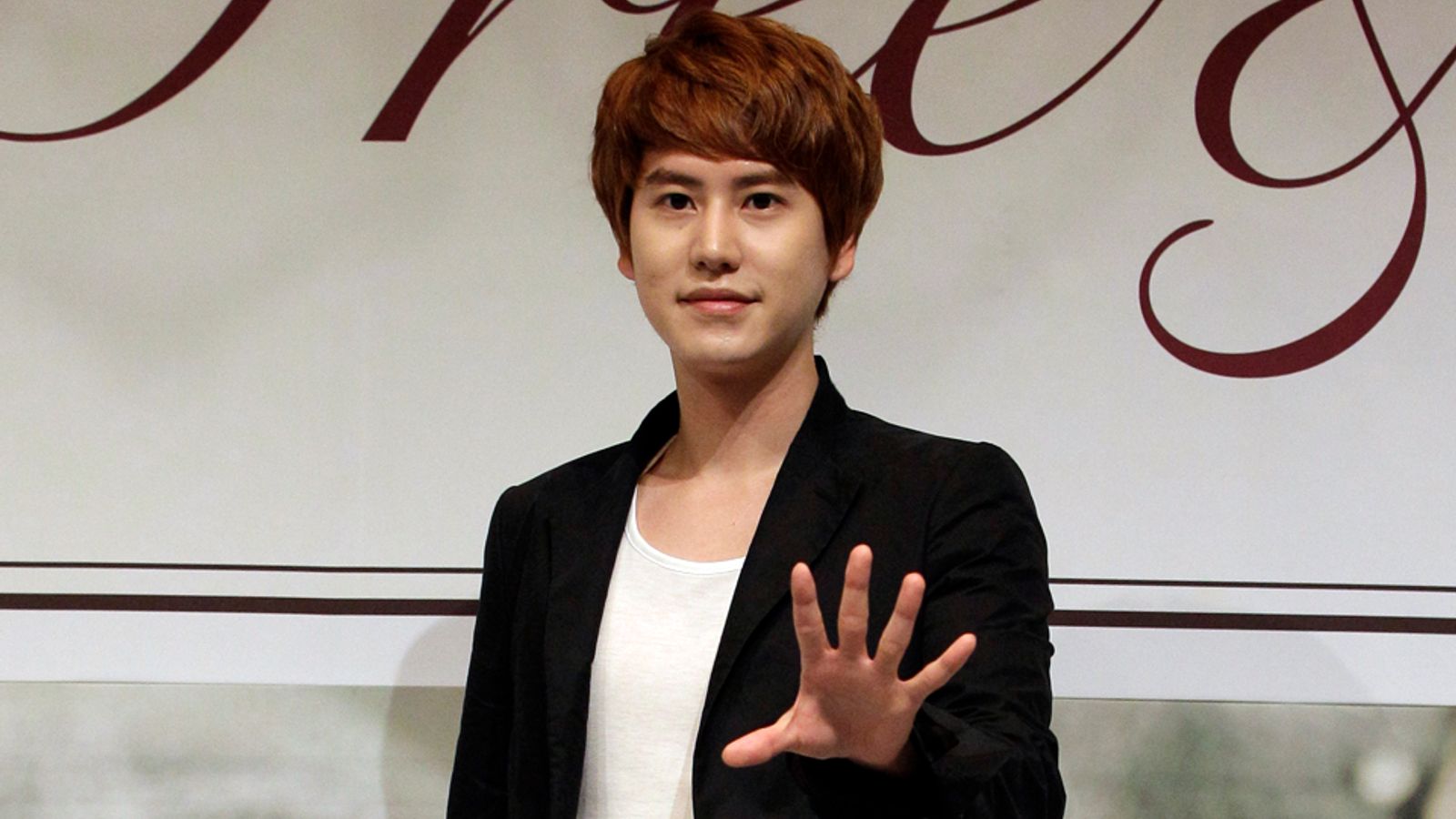 K-pop star Kyuhyun injured while holding back knife-wielding intruder at Seoul theater, label says | Ents & Arts News
K-pop star Kyuhyun has been injured when he tried to hold back an "intruder" with a knife inside a theater, his record company has said.
The musical actor and member of the boy band Super Junior was at the LG Arts Center in Seoul when the incident happened on Sunday.
The 35-year-old's label said he suffered a "minor wear and tear on the finger" and was "fully able to continue" his normal activities.
That South Korean performer was backstage with other actors in the Ben-Hur musical when the incident is said to have happened.
Local media reports that a woman, who was not known to any of the actors, had been arrested.
Read more on Sky News:
Shakira Makes Deal to Avoid Tax Fraud Trial
Glastonbury tickets sell out in under an hour
In a statement on X, formerly known as Twitter, Antenna Music said the altercation took place during Kyuhyun's visit to "celebrate the final performance of the musical".
"While in the dressing room, Kyuhyun encountered an outsider who caused distress to other actors," the label added.
"During the detention of the intruder, he suffered a minor abrasion on his finger.
"He was immediately treated at the scene and is currently in good health, fully able to continue his normal activities.
"We express our gratitude to all the devoted fans for their sincere concern.
"Rest assured, we remain committed to supporting the artist."