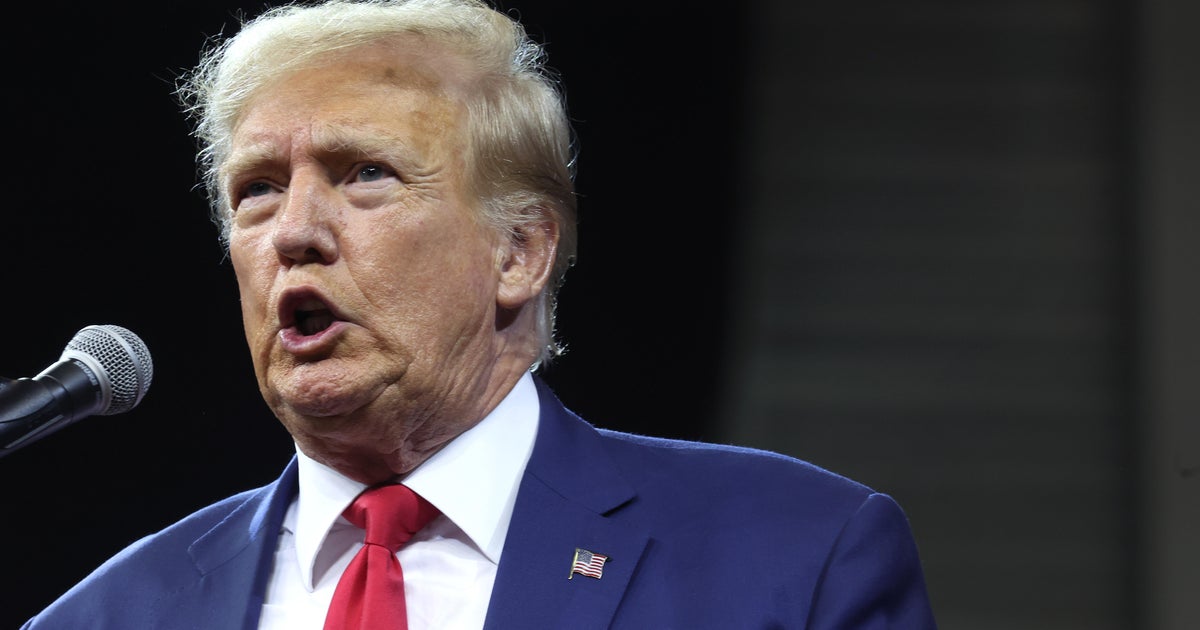 Fraud could topple Donald Trump's New York business empire
Donald Trump could risk losing control of his New York business empire – a collection of properties that have defined his image as a successful real estate mogul – after a judge found that the former president and his company had "repeatedly" violated state fraud laws.
As part of his ruling in the civil case, New York Supreme Court Justice Arthur Engoron also ordered Tuesday that the business certificates of his New York companies be "cancelled" and that three potential independent receivers be appointed within 10 days to "manage the dissolution of the canceled" limited liability companies associated with Trump and the Trump Organization.
If not successfully appealed, the order could strip Trump of his authority to make strategic and financial decisions over some of his key properties in the state, from his flagship Manhattan commercial property on 40 Wall Street to his property in Westchester County Seven Sourcesaccording to legal experts.
If Engeron's decision stands, Trump and his family will also no longer have legal authority to run the businesses, said Melissa M. Cintron, a partner at Harrington Ocko & Monk, noting that the ruling is "substantially damaging" to Trump's business interests. Instead, the court-appointed trustee would manage the properties "until the assets are disposed of," she noted.
Not only could the companies be placed under the control of a receiver, but "the receiver will sell off the assets of the companies and wind up affairs," such as paying creditors, Cintron added.
Alina Habba, legal spokeswoman for Trump's Save America PAC, said the judge's ruling is "fundamentally flawed on every level" and said they would "immediately appeal."
The companies named in the judgment include The Trump Organization, DJT Holdings LLC, 40 Wall Street LLC and Seven Springs LLC, among others.
In his ruling, Engoron agreed with New York Attorney General Letitia James, who sued Trump and the Trump Organization a year ago that it is undisputed that Trump and his company provided banks with accounts that misrepresented his wealth by as much as $3.6 billion.
According to Engoron's ruling, Trump and his company overestimated the valuation of many properties by hundreds of millions of dollars. For example, the Palm Beach Assessor assessed Trump's Mar-a-Lago club as little as $18 million between 2011 and 2021 — an assessment on which his local property taxes were based. During those years, however, Trump valued the same property as high as $714 million on his annual statements of financial affairs.
Independent monitor will determine what is sold

Still, there appear to be plenty of details to hammer out, with Trump attorney Christopher Kise arguing in a hearing Wednesday that Engoron's ruling raises questions that would be difficult to parse, such as exactly which properties or businesses Trump- the organization may be forced to. to sell or dissolve.
"Some of the entities are entities that own physical assets — like 40 Wall Street — is it the court's interpretation that those assets should now be sold or should they just be managed by the monitor?" Kise asked.
Engoron huddled with his paralegal Allison Greenfield, whispering for several minutes before responding that he does not yet have an answer. "But we will take it up in different contexts, I'm sure," Engoron said.
Later, Kise questioned whether Engoron had instructions about which of Trump's more than 400 companies were subject to the order.
"Which of the entities are actually covered here? You have New York entities that just own a house, like a townhouse or something, like Eric's or Don Jr.'s residence," Kise said, referring to Trump's sons, Donald Trump, Jr . and Eric Trump.
Engoron indicated that it would be up to the independent monitor to decide. As part of his ruling, the judge noted that Barbara S. Jones, a former U.S. District Court judge, would continue in her role as an independent monitor of the Trump Organization. It is unclear whether Jones will also be tasked with overseeing the dissolution of Trump's business entities.
Canceled business certificates
Judge Engoron ruled that certain business certificates filed by Trump or his sons are void. The order also includes business certificates filed by Allen Weisselberg, Trump's former chief financial officer, or Jeffrey McConney, controller at the Trump Organization.
Business certificates, when approved by a state, legally authorize an entity to do business in that state, Cintron noted.
"Without a corporate charter, you can't operate as a corporation. You can't get loans, you can't apply for a government contract," says Economic Crimes Prosecutor Diana Florence. told Insider. "It's comparable to when a person dies. A dead person can't sell property. Only the executor can – or in this case, the executor."
Outside court Wednesday, Trump's spokeswoman Habba called Engoron's ruling "outrageously excessive and, frankly, senseless."
Habba said Trump's legal team is still assessing the full implications of the ruling.
"No one even knows the extent," she said. "We weren't sure coming into today whether it was summary judgment on all counts or not," Habba said.
—With reporting from the Associated Press.